Our VENUE / HOTEL for UFO CON 2022
Doubletree by Hilton
NEWLY REMODELED!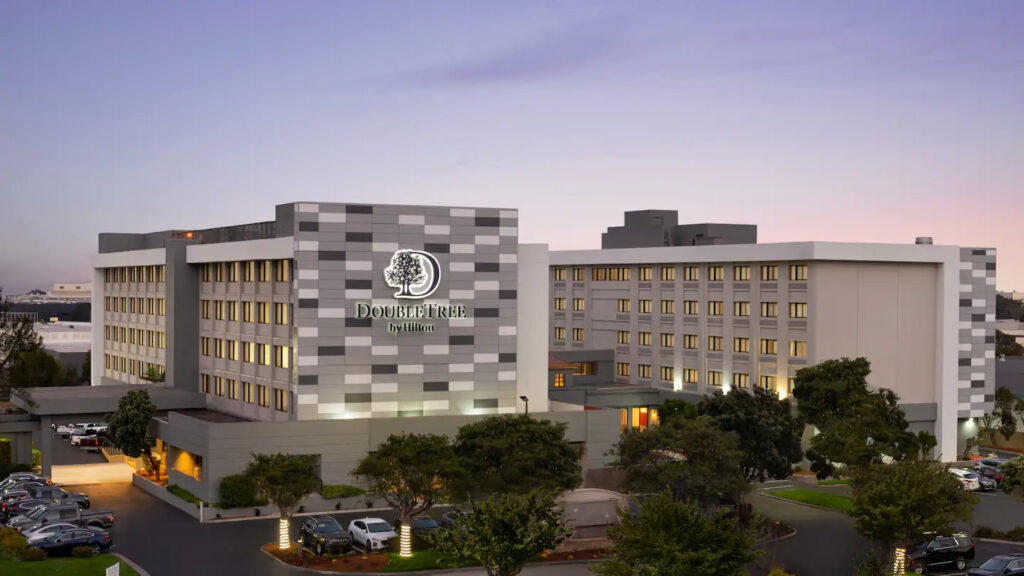 275 South Airport Blvd., South San Francisco, California, 94080
SPECIAL GROUP PRICE – $119 PLUS TAXES & FEES
PARKING IS FREE WITH THIS GROUP RATE
Good for 1 King Bed or 2 Double Beds

CLICK HERE TO MAKE RESERVATION
OR
Call (650) 873-3550 or 1-800-560-7753 toll free number
Group Code: UFA
THE HOTEL HAS BEEN KIND ENOUGH TO EXTENT THE ROOM DISCOUNT ALL THE WAY THROUGH THE CONFERENCE!

VID RULES – NO Mask OR Vaccine Required
If you are taking a Shuttle from the airport, please be aware, the Shuttle is running on a limited schedule – 5am to 10am and again 5pm to 10pm, 7 days a week. Take an Uber or Lyft during the other hours. Hotel is less than half a mile from airport.
HOTEL SHUTTLE SERVICE SCHEDULE